Starting a venture is hard, either on your own as a startup or with backing from your existing business as a spin up, the odds are against you.
The main problem is you have to fit 10 years learning into 1 or 2 years runway. You have to engage customers, staff, suppliers, investors and many other stakeholders, keep them focused on the same thing your focused on.
You need to understand your customer, how they relate to your product, test the market, design and build the product, setup appropriate sales and marketing campaigns, train staff and make sure your going to get paid without the customers walking away. and they are just the obvious issues.
Why a venture advisory?
I started this because I have seen so many promising ventures, not just money making ventures but life changing products and services, fail to be realised.
The leaders of these ventures were all capable, the idea was great, the product worked but you can't know everything, each one made a set of missteps and ran out of runway.
This drove me to use my own businesses, Redgum and APS, as a test bed. Over the past 25 years with Redgum I have lead, architected and sometimes built 500+ applications and supported over 100 startups and spinups building their technology product, platform or service.
I have placed myself in the position of each founder, and each gap I observed to learn from each of the lessons as they arise.
I've been collecting the learnings of 35 personal years of software development and business building, combining it with the learnings from all my clients, mentors, advisors, thought leaders and fellow venture founders and synthesising distilling this into a program with the goal of creating consistently successful ventures.
My mission is to de-risk your digital venture journey by bringing the right combination of skills, knowledge, contacts and capability required to guide, support and augment your core strengths with the myriad of other things you will need to become successful.
The program I'm perfecting provides the overall guidance and calls in the proven skill sets of many practitioners to deliver their piece of your puzzle in a consistent repeatable model.
Founders I have helped so far
Highly recommend Robin. Robin comes with a rare combination of experience, technical knowledge, business management and people management. Combine that with the ability to translate complex technical talk into layman terms makes him the perfect fit for any business.
To top it off, he's a top bloke. Sincere, genuine and easily approachable.
Check out Lez's Linked In and his platform https://clevero.co/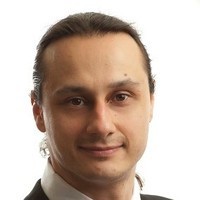 Very rarely do you come across a guy who is as knowledgeable, accomplished and likeable as Rob. When you speak with him he seems almost reserved and shy as the cogs in his head searches for the best words to give you. You can ask him any question, simple or complex, and he will not make you feel silly or stupid for raising it. Instead every person who speak with him that I know of say they like him to a puzzling and at times infuriating degree.
How can I help you?
If your business is inflight and pivoting online, doing a spin-up or a startup then I can help
As an Advisor. I provide one off or as needed advice to unblock you when your stuck, to qualify your thinking, or to provide suitable suppliers I have worked with.
As a Guide. Similar to Advisory, I also provide a structure for moving through your journey as well as being a sounding board for you whenever you need a quick check in.
Depending on the pace you want to run at, I can provide weekly, fortnightly, monthly or bi-monthly discussions and we can lock in a time that suits you. Book a chat work work out what pace suits you.
As a Co-Pilot. If you would like me more involved plus virtually attend any meetings with investors, stakeholders, staff or key clients as needed, on call and slack support. Help with strategic planning and direction, review pitch decks and help you tune your pitch.
As a Virtual CTO. I can provide the virtual CTO functions with customer discovery, architecture, design, implementation, rollout and growth into the market. Guiding either your design and development teams or calling on my own teams.
I can support you in the CTO role allowing you to focus on customer and product until you need someone in the role full time.
Supporting your consulting. If your a business consultant looking for a technical advisor to help your clients, I'm happy to discuss their situation and work